It's Time
Vote Clyde Parker for New York State Assembly, 3rd District
Clyde Parker will bring a strong new voice to Albany and a real commitment to represent all residents of the 3rd Assembly District.
"I'm not your typical candidate who has spent his life in political circles, rubbing elbows with political people and looking for ways to get elected. I'm everyman, the guy who has spent a lifetime looking for ways to succeed in the working world; I'm the husband and father who has struggled to make a living and raise a healthy happy family; I'm the neighbor who is also a veteran. There are a lot of us living quietly in the 3rd Assembly District. And if there is anything that the army taught me, it is that being united with a common goal and a strong leader is how you win. I think this is the kind of bold representation our communities need in Albany. And I think that kind of representation does not come from the same-old people in the same-old circles," says Parker.
A Bellport resident, Parker along with his wife Angelika of 39 years has raised three children and welcomed five grandchildren into the family. "My wife and I moved to Bellport over 20 years ago and have never looked back. But it is my Oklahoma upbringing that shaped me," says Parker.
One of seven siblings, Parker learned early on the value of hard work. A strong church background and old-fashioned values shaped the family. "These are values I believe in to this day and have instilled in my children. Work hard for the family, have faith and give back to the greater good," says Parker.
Parker enlisted in the United States Army at 18. After training, he was posted to Germany as a medical supply specialist. When he returned from duty, Parker pursued a business degree at Oklahoma Central State College. It was pure business acumen and entrepreneurial spirit that sent Parker back to Germany to open a retail boutique for U.S. soldiers. The boutique caught on quickly and became a huge success with Germans as well. With his business firmly established, Parker moved back to the states. He and his wife opened five designer shoe stores in New York City while Parker also took over as general manager of a large shoe retailer in Germany.
As a Bellport resident, Parker has devoted himself to the community. "You look around and say 'how can I bring my passion and experience to make a difference,' and for me that meant looking after our children and families," says Parker. Currently he serves as a board member for the Boys and Girls Club of Bellport and the Brookhaven Memorial Hospital Center.
"What makes a community the kind of place you want to live? It begins with people who are healthy and happy and it is fueled by opportunity. I have had success because opportunity existed. Too many residents across the district are struggling and worried about the future. My focus as a state leader will be jobs for a new economy so others can have the opportunities I had. This is absolutely achievable. I will also fight for accessible healthcare for all. No one should have to worry about being able to afford to go to the doctor or buy their medications. Finally I will be a strong advocate for the environment. We all deserve to live in a safe and healthy community and we have a responsibility to protect our area's natural bounty for our children. That too is achievable. The 3rd Assembly District needs a fresh voice with a fresh vision in Albany. I think it's time for someone new who will speak for everyone," says Parker.
His Story
Affiliations
• Board of Directors - Boys & Girls Club of Bellport
• Board of Directors - Brookhaven Hospital
• U.S. Military Veteran
Community Commitments
• Community Service Society of New York – Volunteer RSVP (Retired and Senior Volunteer Program) (2004-2006)
• ACES (Advocacy, Counseling and Entitlement Services Project) (2004-2006)
• Rotary Club (Bellport) (2014-2016)
• Greater Bellport Coalition
•First Baptist Church of Bayshore
•William Sherman Public School 87, NYC – Fundraising Chair & Board of Directors (2000-2003)
•New Federal Theatre, NYC – Benefits Committee for "30th Anniversary Celebration" (2000)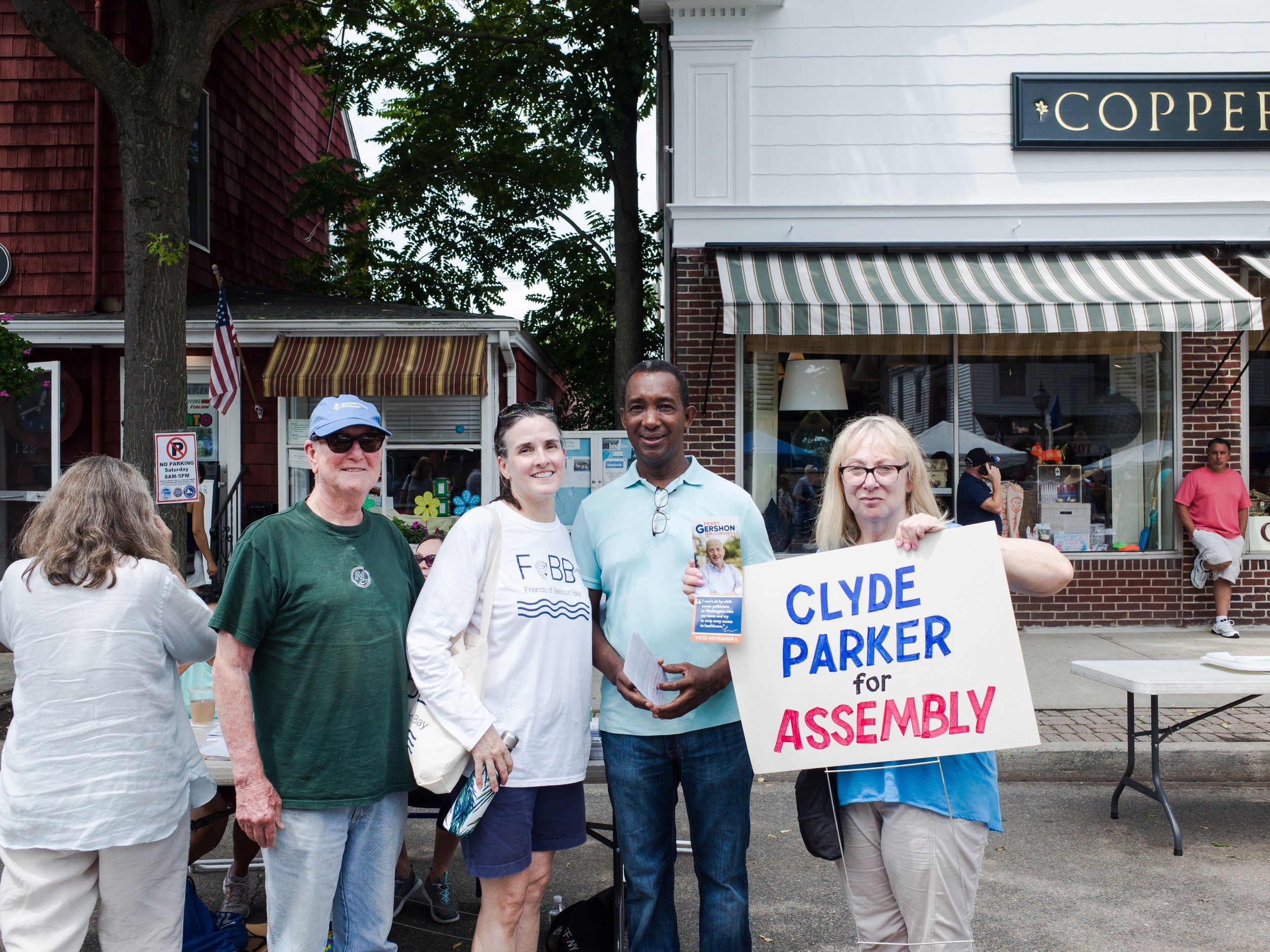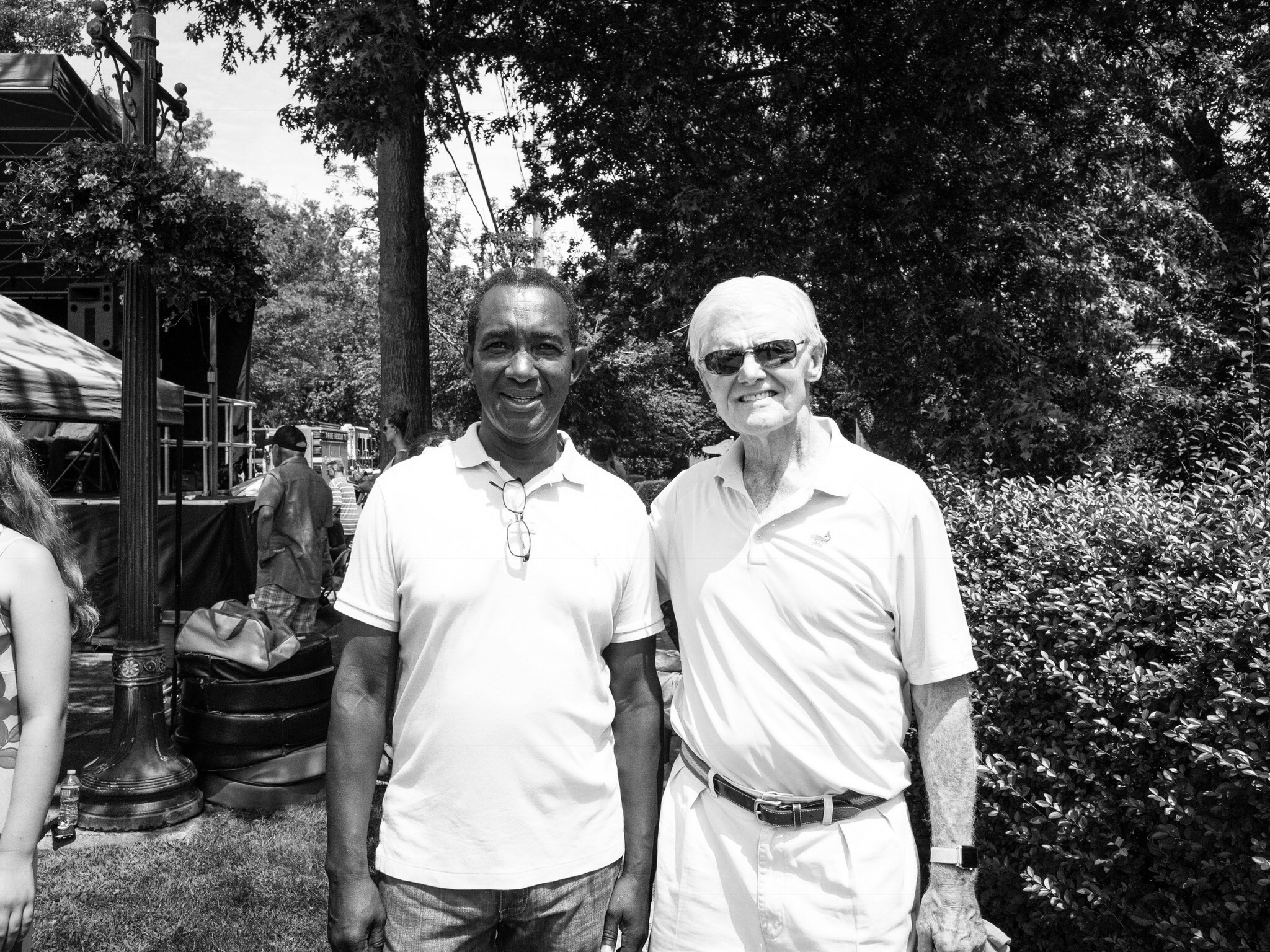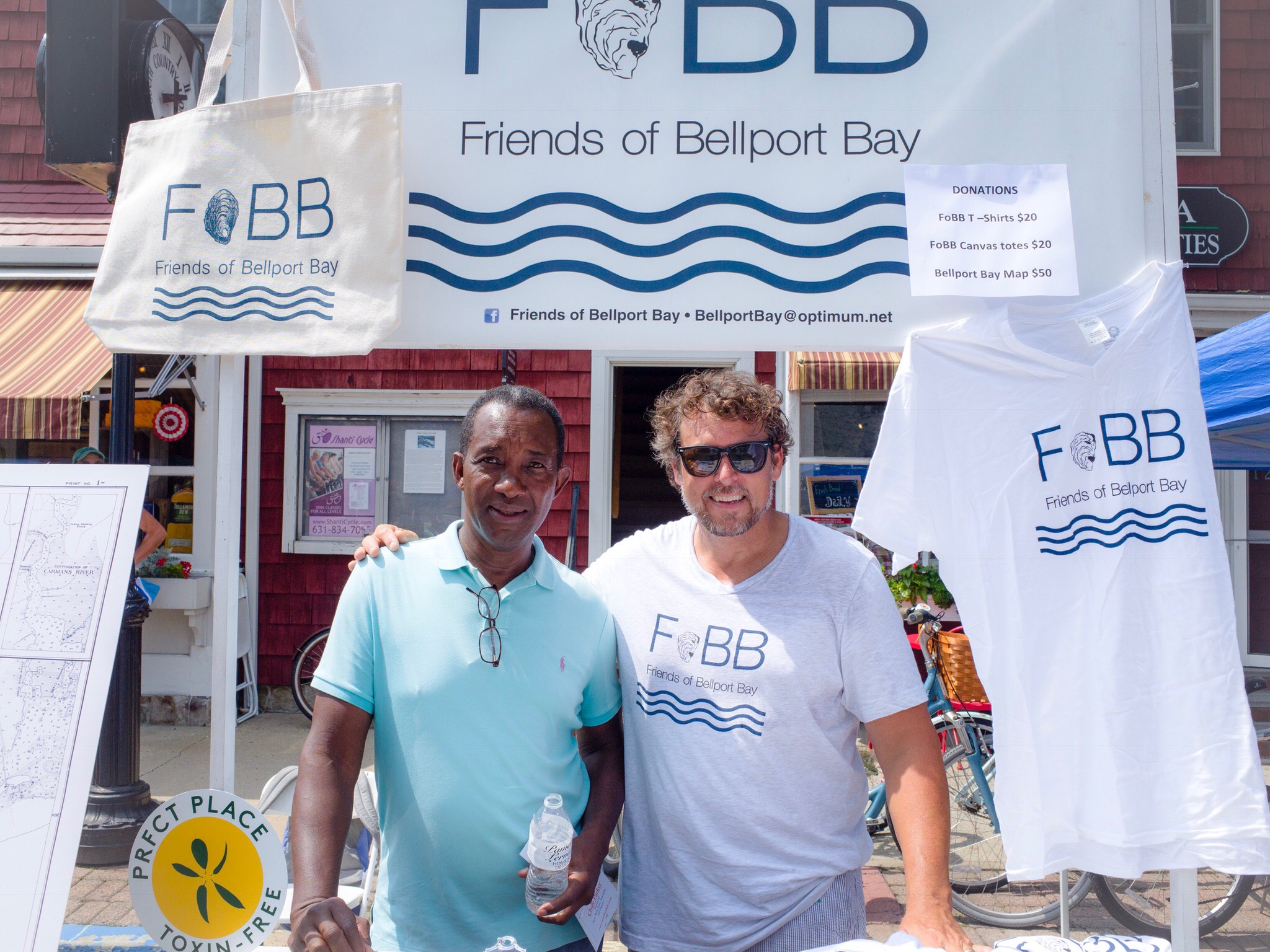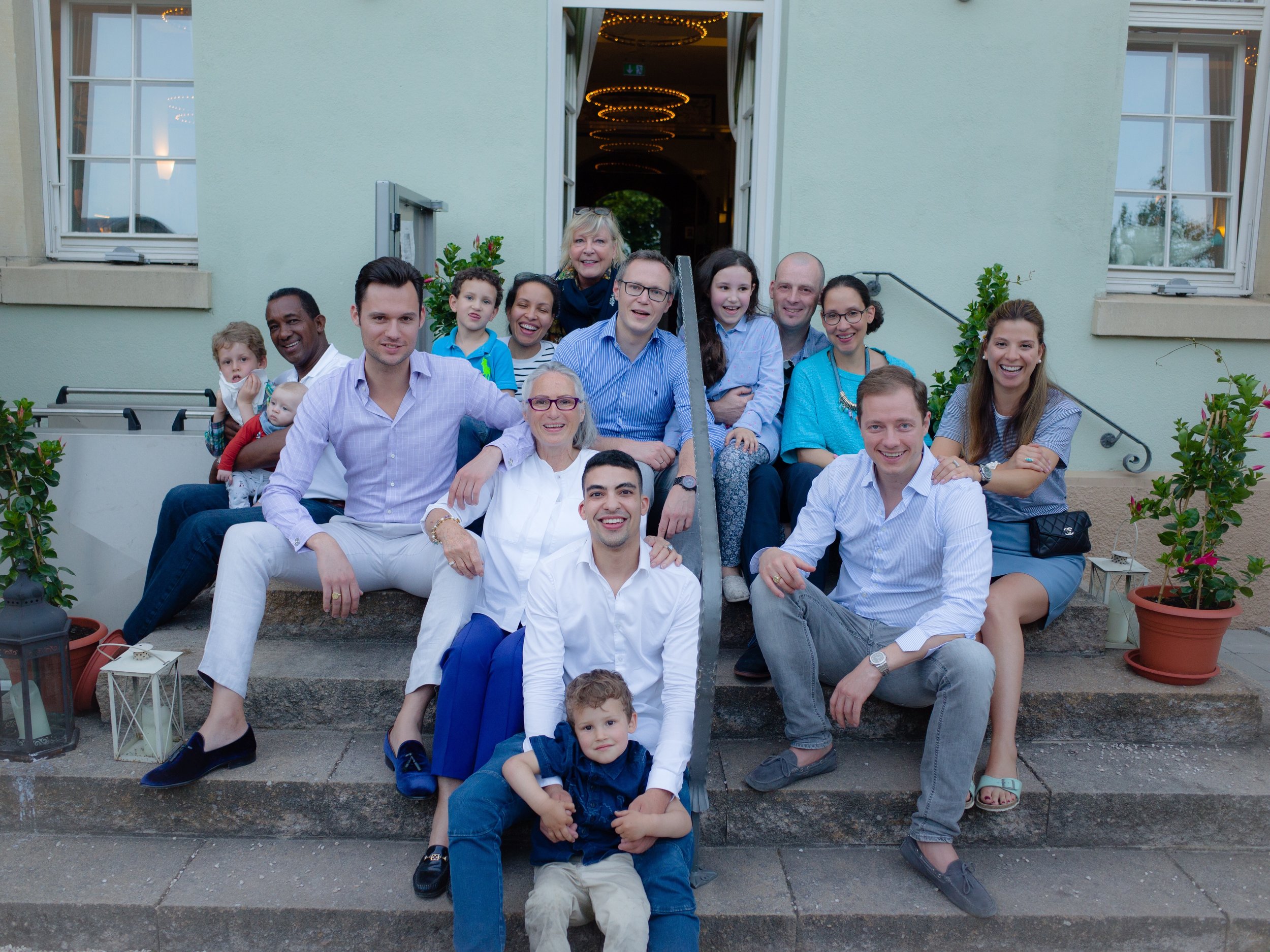 Contact Us
We're here to help and listen. Please do not hesitate to reach out via our contact form. Please allow 1-2 business days for a response.
Office Location and Hours:
Friends of Clyde Parker
P.O. Box Office 2
Bellport, NY
11713
Monday - Friday
8:30am - 5:30pm